I've wanted this one for ages, should make it easy to model in "flat" and then shape the models onto curved surfaces. Also handy for local edits using soft selections.
You just draw two sets of curves for before and after. In time I might be able to get this working in realtime, at the moment it is just a one-shot command from the menu.
OK, time to try something a bit tricky, warping in 3 dimensions...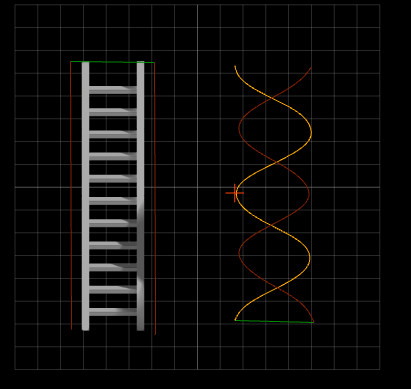 One use for this is wrapping clothes and accessories around bodies. It is
much
easier to model these flat, and shape later. I'm sure you can think of other applications.
You can use this to create quite complex shapes, and the best bit is if you don't like the result you just need to undo the warp step and carry on tweaking the curves until you are happy.