Accipitrinae
Posted:
Mon Jan 25, 2010 3:21 am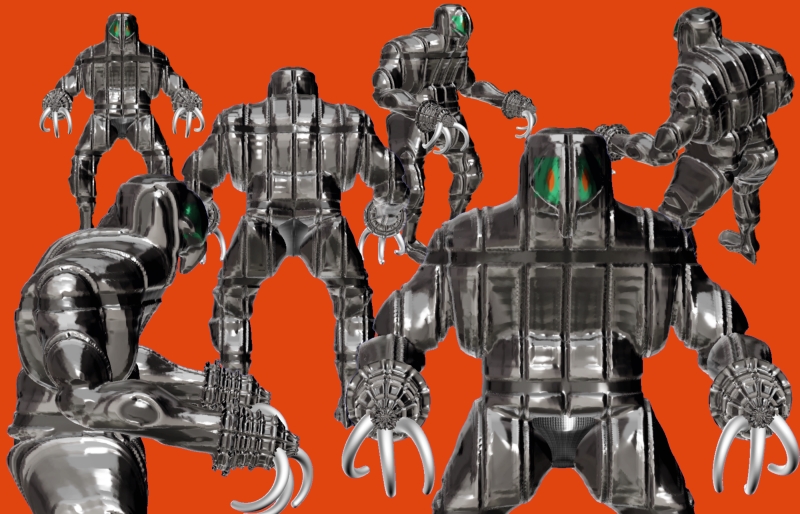 direct from curvy beta 2.12
i used curvy like a sprite generator (blue screening)
built from some fairly random lathes, quick merged
then worked on it in model-mirror mode with widgit expand tool.
curvy mapped with a pattern.
used a light-metal base light
i didn't smooth the model, preferring slightly rough edges
i kept the claws separate to keep them at high resolution.
with this figure i thought curvy produced a better image than a renderer
(the high resolution image version is cool)